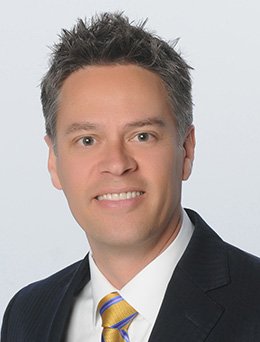 Steve Mickelson was born in Cudahy (Milwaukee), WI. He moved to Cedar Rapids in 1973, when his father was transferred to Rockwell Collins. Drum Corps was a large part of Steve's high school and college years. He marched with the Emerald Knights and the Dubuque Colts. They held the title of World Class DCI Champion Drumline his last two years as Drum Sergeant. He has taught marching percussion at Cedar Falls High School, Kennedy High School, Jefferson High School, Washington High School, and Marion High School. Steve attended the University of Northern Iowa and graduated in 1990. He was employed by Norwest Bank until 1991. He started Mickelson Financial in 1991 and in 2005, along with his partner, Jon Werner, created Stonefield Investment Advisory, Inc. He has worked in the financial services industry for over 25 years. Steve, along with his wife Theresa, resides in Cedar Rapids.
Steve is a founding and current board member of the Iowa Music & Arts Association, attends Calvary Community, enjoys most outdoor activities (especially playing soccer), sipping a glass of wine with friends, and spending time with his wife, Theresa, and their adult daughters, Alexandra and Audrey.
Email: smickelson@stonefield.us
Check the background of this investment professional on FINRA's
BrokerCheck
.