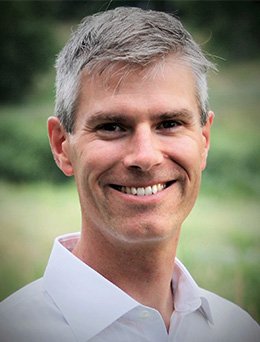 Pat Mickelson is an independent investment advisory representative specializing in 401(k) plans for small to mid-size businesses. Pat has over fifteen years of serving individual, institutional and business clients as well as collaborating with their attorneys, CPA's and other trusted advisors. He lives by a strong set of Midwestern values that have influenced his fiduciary responsibility and philosophy. This is why Pat has chosen to be a fee-only (no commissions) advisor to his clients. Pat spends significant time upfront to help educate his clients which then helps them make better financial decisions personalized to their unique situation.
Pat began his investment career as a 401(k) specialist with Merrill Lynch, serving as the lead representative to the then largest 401(k) plan in the country. Later, he served as a team leader with INVESCO Funds and AIM Investments. On numerous occasions Pat won the nationally recognized Dalbar Award for outstanding service. Since establishing his own investment advisory practice with Stonefield Investment Advisory in 2004, he has worked with individuals and businesses to build portfolios that meet their investment and income objectives.
Born and raised in Cedar Rapids, Iowa, Pat earned B.A. degrees in Marketing and Spanish from the University of Northern Iowa. Pat then furthered his education by completing the MBA program with Touro University International in Los Angeles, CA. In his free time, Pat can be found running or biking trails, rock climbing, skiing or working on cars. He loves spending time with his wife and family while enjoying all the lifestyle benefits from living in Colorado. He has spent significant time volunteering for groups including the National Ski Patrol and National Auto Sport Association.
Email: pmickelson@stonefield.us
Check the background of this investment professional on FINRA's
BrokerCheck
.